Here at Corker, we're usually quietly proud of what we do and the customer service we provide. In one form or another, we've been trading for more than twenty years. So, offering products of uncompromising quality and always aiming for complete customer satisfaction has become a natural part of who we are. However, after making it through the challenges of the last few years, and with ambitious plans to evolve our business offering in the very near future, we thought we'd put our head above the parapet and get out there a little!
With this in mind, we've entered the 2022 Times of Tunbridge Wells Business Awards. The big event is being held next week at the Salomons Estate. We know how much work goes into running any business, and no single business works harder than another. So, we are very humbled to find ourselves nominated in four different categories.
A Real Family Business
We're extremely happy and pleasantly surprised to find ourselves up for Family Business of the Year. With two generations of the Corkery family at the helm, being a family run business is integral to who we are and the values we instil into the company. For a family business, it's always a very personal endeavour and we've put our blood, sweat and tears into building our company. The result – we hope – is an equally personal and unique shopping experience for our customers.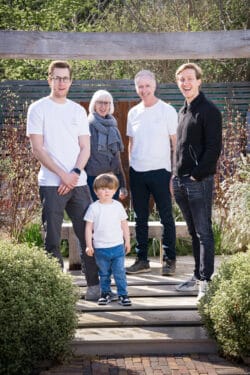 Young At Heart
One of our own also recently turned thirty. So, we hope everyone joins us in wishing Oliver, our Managing Director, a very happy birthday. Luckily for us, that also means he has made it into the Young Business Person of the Year category, not to mention Entrepreneur of the Year. Fingers crossed that Oli will be celebrating two weeks in a row then!
Business Awards that Champion Our Customers and People
That leaves the fourth and final category we find ourselves in – Outstanding Business of the Year. We are very grateful for the recognition being shortlisted means. At Corker, we have always recognised that we have outstanding customers, and outstanding people who work for us. Being shortlisted for these awards enables us to show the team, and everyone who shops with us, that it isn't just us who thinks so. Together, we've built a brand that eschews trust and a true sense of community. We'd be lucky to be up for even just one award, and certainly to win any of them. But whatever happens next week, we're already proud of what we've achieved.
The Times of Tunbridge Wells Business Awards aim to recognise excellence in local business. We're extremely chuffed to be counted among such brilliant businesses from across the region. Championing local independents and companies has always been important to us, which is why making it even this far means so much to us. But still, fingers crossed for the big event next week. We'll let you know how we get on!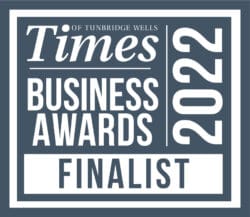 Tags: Business Awards, Business Awards Finalist, Corker Outdoor, Family Business, Kent Business, Local Business, Times of Tunbridge Wells