Corker on Demand  – A Service Built Around You
Corker on Demand is something you may have seen teased on our socials recently. Wait, you don't follow us on social media?! Find us on Facebook and Instagram for all our latest news and updates. But as you may have guessed, Corker on Demand is a brand-new service we're launching that aims to bring Corker to you. In fact, our slogan for Corker on Demand is "the best of what we do, brought to you".
In the most simplest of terms, think of it as a mobile showroom, complete with full size samples of our products. That includes our stone and porcelain paving, composite decking, and much more. And it doesn't stop there. Our dedicated, resident Landscape Consultant and expert will be heading up the service – so you'll have access to our renowned customer service and fantastic advice too.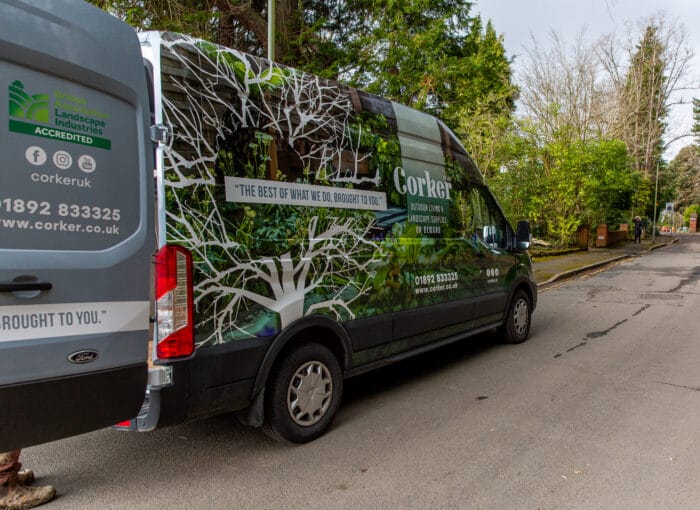 Expertise and Convenience on Demand
We love welcoming you on site – our one-stop, fixed location for all your landscaping and horticultural needs. And we still think our show gardens are a unique and brilliant way of seeing and experiencing our products in situ. They really give you the "big picture" of how things might look in your own garden. But we also know that it's not always possible to get down to us. After all, time really is money. We want to evolve our business to continually offer better value and ease the burdens of the rising cost of both living and fuel for our customers.
Corker on Demand also offers the benefit of convenience. You can arrange a visit from us at a time and date that suits you – such as when your gardener or landscaper are round. Or when a friend, designer, or other trusted adviser can also give their thoughts. You'll be able to discuss your needs and see what fits into your outdoor space all from the comfort of your own home.
Sometimes, Bigger IS Better
Another reason we've started Corker on Demand is because mailed samples just aren't the same. A 10cm2 tile does little to express the true colouration, patterns, or textures of a full-sized slab. As always, we like to do things bigger and better than our competition. The Corker on Demand mobile showroom is uniquely equipped with full size samples of our porcelain, limestone, and sandstone paving, as well as Dutch clay pavers, composite decking, and some of our decorative stone. There's no better way of ascertaining the true look and feel of these types of products.
By being able to see and measure our full-size samples, you'll also be able to make an accurate estimate on the required quantities. That means less potential wastage and costs kept to the minimum.
The best news is that Corker on Demand is a completely free service. We don't charge for our consultations or visits. Unfortunately, you will still have to pay for any of our products you decide on, but Corker on Demand makes that easier too. You can put your order in there and then if you're ready – which means that the next time you see us, we'll be delivering your order.
Corker on Demand – Our Included Products
These are just some of the products you'll be able to view when we visit with you. But if you have a specific request, just let us know, and we'll make sure it's with us on the day.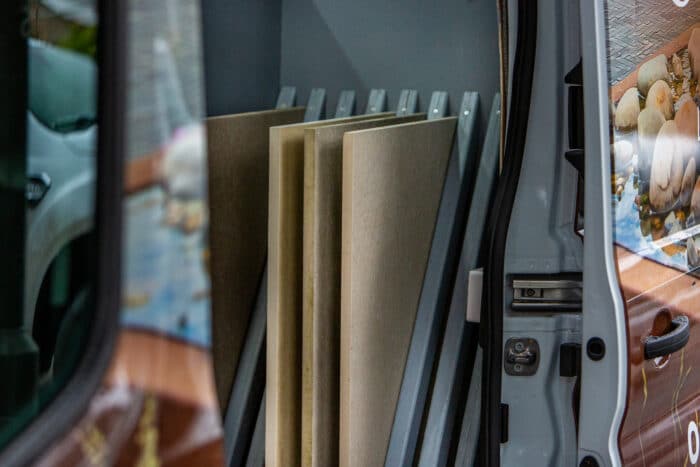 Corker Porcelain
Our own brand porcelain is the epitome of a contemporary classic that looks great indoors or out. Some of the highest quality porcelain available, in a broad range of colours.
https://corker.co.uk/corker-porcelain/
Dutch Clay Pavers
These Dutch pavers can be used to create impressive, jaw-dropping, and geometric designs, or more simple patterns with ease.
https://corker.co.uk/dutch-clay-pavers/
Limestone Paving
If you are looking for a more traditional stone for your outdoor space, limestone paving is a great choice. An ideal material for terraces, patios, and pool surrounds.
https://corker.co.uk/limestone-paving/
Paving Setts and Walling
We offer paving setts and walling in a variety of mixed size packs to give you the best possible value and to make it easier to order just the right amounts for your project.
https://corker.co.uk/paving-setts-walling/
Sandstone Paving
If you want to recreate the look and feel of timeless follies and classic castles, choose our sublime sandstone paving!
https://corker.co.uk/sandstone-paving/
Slate Paving
It's easy to enhance any outdoor space with stunning slate paving. From a distinguished driveway to a perfect patio, slate provides a natural, rustic look.
https://corker.co.uk/slate-paving/
Italian Porcelain
Ciao Bella! Italian porcelain is a stunning, contemporary material that will elevate your living spaces to bohemian brilliance, whether indoors or out!
https://corker.co.uk/italian-porcelain-paving/
Composite Decking
A versatile, flexible alternative to traditional timber.
https://corker.co.uk/composite-decking/
Corker on Demand for Trade Professionals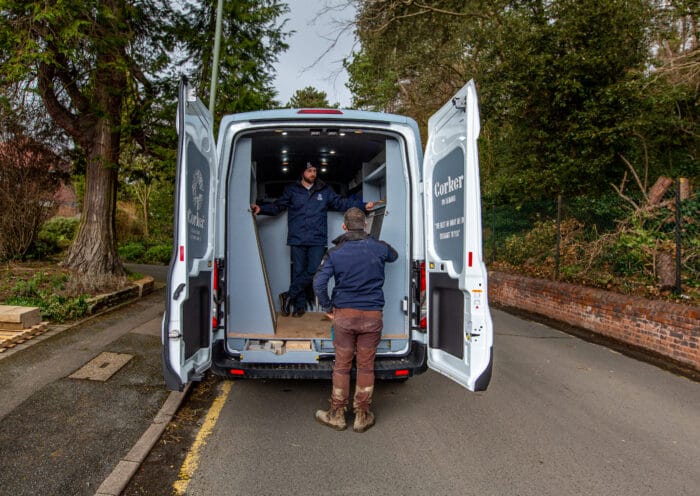 Corker on Demand has also been incorporated into our dedicated trade programme. For members of our exclusive tiers, you can count on Corker on Demand to be readily available to you.

As we mention above, it's the perfect solution for when your clients can't visit us in person. Instead, we'll come to you – and them! From gaining quicker and better-informed decisions, to having everything you need to create a mood board in your clients' own garden, Corker on Demand delivers – literally.

Do away with the significant delays and multiple trips to suppliers to procure different samples and products. Corker on Demand will help you save time and money by bringing everything you need to wherever you are.

For both retail and trade enquiries, drop us a line at [email protected] and we'll be in touch as soon as we can about our fantastic Corker on Demand service.

Tags: Corker on Demand, Corker Outdoor, Customer Service, Garden Design, Landscape Gardening, Landscaping, Landscaping Industry, Laying Paving, Paving Services, Service on Demand