Here at Corker, we go beyond just supply and demand. We also look to support our customers in every way possible. We're especially proud of the reputation we've built among the professional landscapers and independent garden designers who've come to know us. The projects they've created with our products are truly awe-inspiring and we've always been quietly proud of the results these collaborations produce.
That said, we've decided to make our support a little more official by introducing a tiered loyalty programme that caters for all our trade and professional customers. Because we put so much emphasis on working together to get the best results, we like to refer to our trade clients as our partners.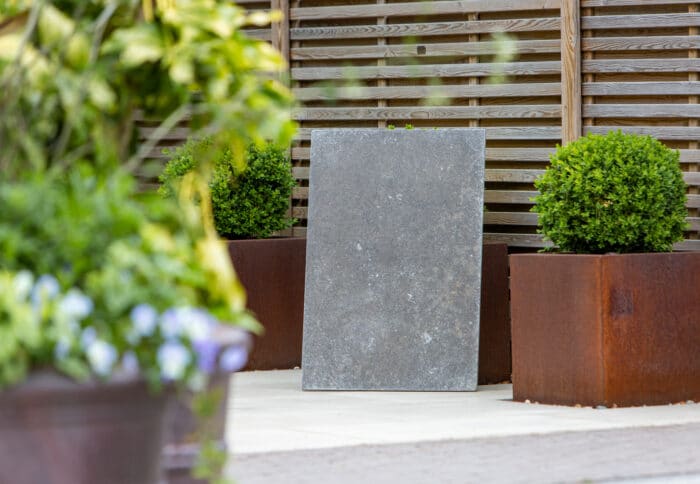 Doing Things Differently
Like most things we do, we want our trade partners programme to be a little different from other offerings in the industry. There'll of course be exclusive sales and product lines, but our real focus will be in delivering incredible customer satisfaction and support tailored to landscape professionals. The result is a unique trade programme unlike anything else available.
We already know that our products and customer service are of an excellent, in-demand quality. So, we have the freedom to focus on more unique aspects, such as education, support, and exclusive product lines. The result is not just a supplier you can rely on for great trade value and quality stock, but one that provides everything needed to start, grow, and promote a thriving landscape business.
We've developed each tier of the programme with the goal of building a community of likeminded, passionate people. A brief introduction to each tier is listed below, so you can choose the one that's exactly right for you.
Trade
Trade is the entry tier into the programme, as well as an introduction to Corker Outdoors and everything we offer. You'll benefit from our competitive pricing and more business-orientated customer support as standard. But there's a whole host of other services to look forward to, including bespoke masonry, fast and efficient delivery, and exclusive access to our supportive WhatsApp community.
You'll also gain access to our fantastic show gardens for your clients and benefit from free delivery on qualifying orders.
Trade Prime
Trade Prime is our middle tier and is designed to best serve our regular trade partners. From the most promising of new start-ups to the best in the business, Trade Prime is focused on true partnership and collaboration. That's why you get a dedicated Account Manager and access to Corker on Demand, as well as everything included at the entry Trade tier.
Show Garden Partners
Corker Outdoors currently have fifteen show gardens in our prime location near Paddock Wood. These spaces are highly accessible and provide our visitors and customers with unlimited inspiration.
They also generate huge amounts of referral business for the garden designers and landscapers who make their mark on one. It's no wonder these spaces are in high demand. As well as all the benefits we offer in the other tiers, our Show Garden partners also receive exclusive spots and features in our hugely popular Corker TV segments, as well as other creative services.
With very limited availability, we are looking to increase the number of show gardens soon. Plots are also rotated as regularly as possible – so we invite applications to join our waiting list.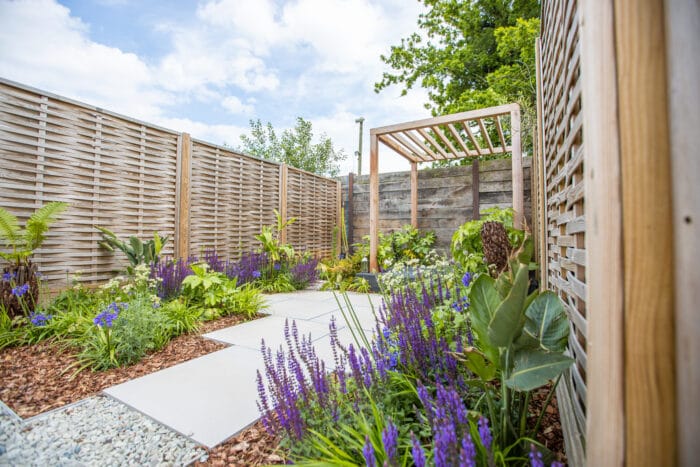 Who the Trade Programme is For
This is an exclusive support and benefits programme designed for trade professionals and is not available to our retail clients.
Landscapers
Whether you're just starting out, or an established landscaper with decades of experience, our focus is on supplying you with the best support and products, combined with our true passion for the industry. From free local delivery to ensuring the stock you need is available at the right price point; we have everything you need on site and online.
Garden Designers
We're constantly updating and expanding our product lines to cater for garden designers looking for something special and unique for their clients. We also have all the right connections to put you in touch with the best local builders and landscapers for collaborations.
Garden Maintenance Service Suppliers
Whether you're taking advantage of our free local deliveries or just using us as a central hub for your supplies, we're on hand to provide your business with everything it needs – including great value and convenience. From bark and turf to garden tools, topsoil and compost, drop in at the drop of a hat for a resupply.
Builders
We haven't forgotten our construction industry and aggregate supply roots! From building sand and ballast to cements, engineering bricks, concrete blocks, and all manner of building trade accessories, we're a one-stop shop for everything you need.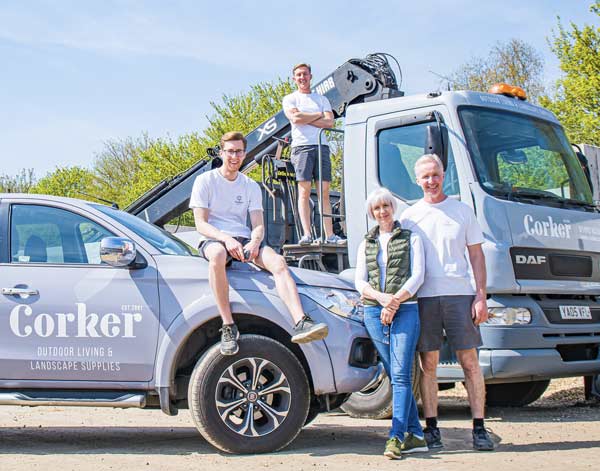 Developers
For boutique developers building high-quality homes in small numbers, now is the time to forge a long-lasting partnership with a supplier you can trust and knows your business and industry inside-out. From our own builds to over two decades of experience in the construction industry, we know the ins and outs (as well as the dos and don'ts) of the business.
Architects
Visualisation is a key tool in selling a project or design. As a trade partner, you'll gain access to our stunning show gardens that display our products in situ. It's the perfect place for inspiration as well as gauging look, colourations, feel, and texture down to the most minute detail. Or, have full-size samples brought to you with Corker on Demand.
Applying for the Trade Partners Programme
We are looking to build a close-knit resource for likeminded, passionate professionals. Because of the exclusive services and assets we're making available via this programme, availability in some tiers is limited, and you'll need to apply to join at any level.

Applying to join the Trade Partners Programme is easy. Just enter your details here and we'll be in touch to set things up as soon as possible.

Tags: Landscaping Industry