Humble Beginnings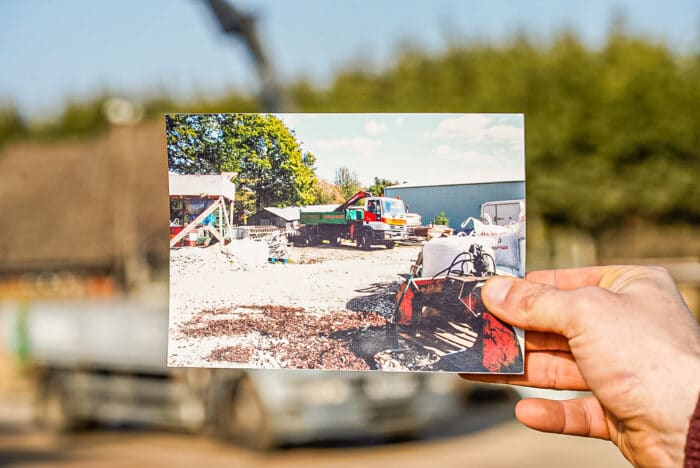 Some of the best things come from the humblest of beginnings and the simplest of ideas. Corker Outdoors is a key example of this. Before we evolved into a hub for everything landscaping and outdoor inspiration, we were a hard-working family with deep roots in the aggregates and construction industry. Don't worry, we're still a hard-working family – our ethics haven't changed, even if the name and character of the business have.
Small Loads Ltd was where we started out. We'd worked in the construction business for some time by then, and it's where we first saw the opportunity for supplying directly to consumers. When we weren't using the company lorry for its usual day-in, day-out duties, we started doing what other companies couldn't or wouldn't do. We used our connections and experience to un-tap the potential of supplying smaller aggregate loads to smaller businesses and individuals. And whereas we weren't going to give Ronseal a run for their money, who we are and what we did certainly was on the tin, so to speak.
Small Loads, Big Steps
In 2001, the company office was the conservatory in the family home. Our first marketing campaign was in the free local advertiser, Focus Magazine. The phone started ringing, and to be honest, it pretty much hasn't stopped over the last twenty years – for which, we're extremely grateful! Our first lorry, a 7.5 tonner, started service in the same year and we were even able to move out of the conservatory after a few months. Tanyards Farm in Tonbridge became our first home from home, literally!
As Small Loads Ltd, we really had found an untapped niche. It was as if landscapers and trade professionals across Kent had been waiting for our arrival. And we were more than happy to supply the demand. And that's very much what Small Loads was about. We put in the graft and got the job done. We knew the business and the industry, and we quickly gained the respect and trust of our peers.
Our expansion from there was pretty rapid. Within two years we had acquired a larger yard, this time in Horsmonden, and our first 18-tonne lorry joined the fleet. We also introduced bulk bags to our product line, one of our most popular and best value offerings even today.
Changing Times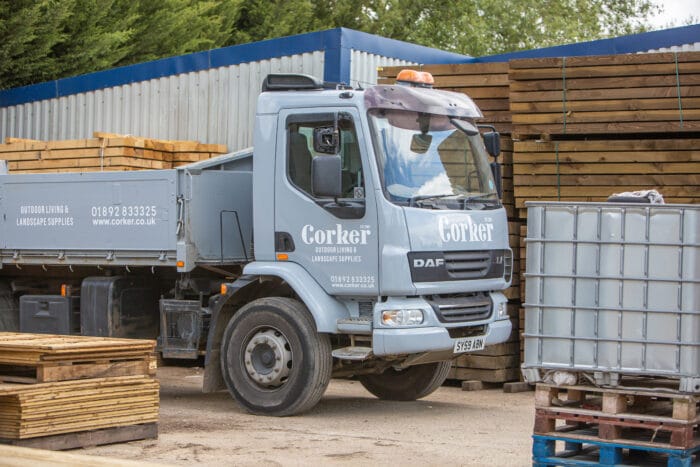 Around 2008, we began to notice some changes in our clientele and in the demand for our products and services. More and more private individuals and single traders were seeking us out. We spent more time on the phone, happily giving our advice and thoughts on projects and products. We walked people around our yard and picked out what would work best for what they had in mind. Suddenly, we weren't just about small loads anymore. It wasn't just a run-of-the-mill supply and demand operation. And we realised we had a lot more to offer than that.
With Small Loads Ltd, we picked up the phone, took the order, ran to the quarry, and delivered. But a little over a decade after we started trading, we were supplying everything from railway sleepers to decorative aggregates. We had forged a reputation for being reliable, dependable, and providers of solid advice and service.
We are loyally committed to our customers, and since the beginning, we have gone out of our way to do our utmost for them, to deliver on their requirements, and exceed their expectations. And to do that, we knew we had to become something other than Small Loads Ltd. We operate in a busy and highly competitive industry, and we have more than our fair share of copycats and other businesses riding on our coattails. We needed to stand out from the crowd.
A Unique Concept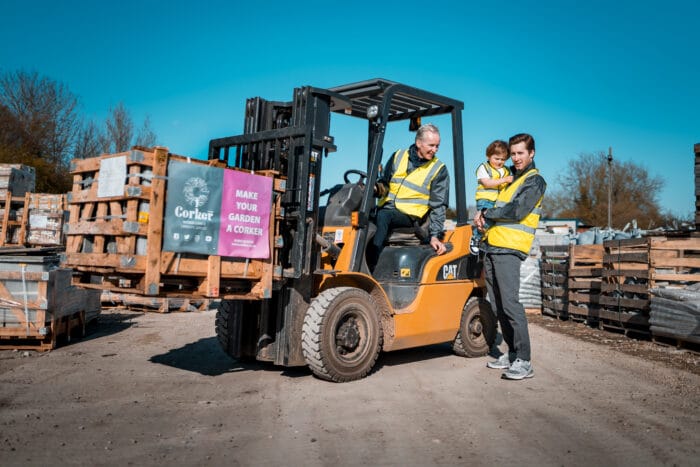 Since 2012, we have worked on creating a unique concept. An all-in-one shopping experience, complete with 15 show gardens. Our entire inventory and operation under one roof, creating a hub where our customers don't just come to shop, but to also be inspired. A place where we can back our impressive offering with unrivalled customer support and new technologies to enhance the experience we deliver.
After trading for one and a half decades as Small Loads Ltd, the name no longer fit, and it certainly didn't cover everything we did and offered. The family name is Corkery, and with our South East and London roots always on show, we often joked with pride that we'd built a real corker of a business. If you're not aware of the expression, it means something that settles the argument, can't be bettered, or astonishes beyond compare. And we don't say that to be cocky or vain, it simply reminds us of the high standards we must achieve. But when it came to choosing a new name for our new direction and a new business, it simply had to be a corker and nothing else.
A Real Corker
Corker Outdoors was officially launched in 2017. We have a vision to take our brand in new directions that will revolutionise and change the industry yet again, just as we did when we started Small Loads Ltd. And even though the name has changed (and is here to stay), our core values and who we are haven't. Integrity, dependability, and uniqueness are still the foundations we've built our business on. In short, we want to build one of the best companies in the country for the garden, lifestyle, and wellbeing. Our mission is to connect our customers to the best products, people, and information so they can transform their outdoor spaces into real corkers. 
The impact of the pandemic, difficult trading conditions, and a volatile and unforgiving market, are just the latest challenges we've had to face in twenty years of trading. We've weathered the storm and survived because we haven't changed, even if the name of the business and our ever-expanding offering has!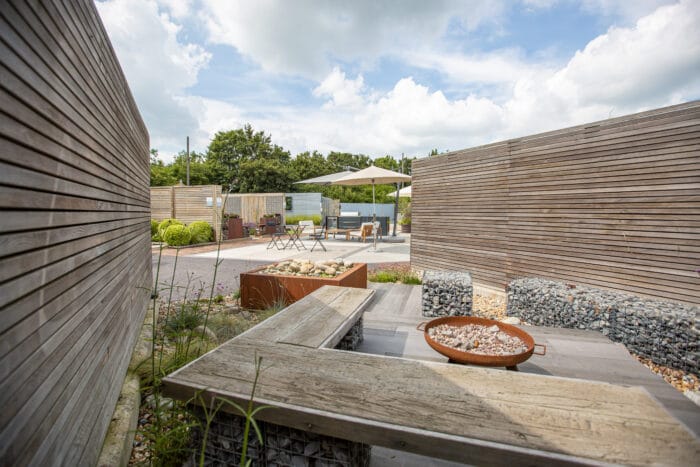 Tags: Aggregates, Construction, Corker Outdoor, Landscaping, Landscaping Industry, Outdoor Inspiration, Small Loads, Small Loads Ltd